231 (Registered)

(0 Review)
Lean Six Sigma Green Belt is a professional who is knowledgeable about advanced elements of Lean and Six Sigma methodologies, who helps companies make the transformation from a more traditional business and operational management model to a process management one.
A Lean Six Sigma Green Belt is trained to use improvement tools – techniques – methodologies to unleash the creativity and motivation of the workforce.
Lean Six Sigma Green Belts are individuals who lead projects using DMAIC (Define – Measure – Analyze – Improve – Control) methodology, as well familiar with Lean Manufacturing concepts, such as identification of waste and its reduction or even full elimination.




If you believe that you have enough knowledge and experience, please take this exam!
To get started, click enroll button and if you are already a registered user, after signing in, it will take you to first page of the exam – start. Once you will press "Start" button, timer can't be paused. You will have 90 minutes to complete. You will have to go through 60 questions, if you will fail first time, another attempt will be given to you. You must get minimum of 75% in order to get certified. Upon successful completion, you will get a certificate, which can be accessed through your profile. Each certificate has a unique QR code, which can be used verify validity of certification.
Good luck!
Course Content
Total learning:

/ 1 quiz
Time:

10 weeks
Lean Six Sigma Green Belt Exam

60 questions

01 hour 30 min

Final
About the Instructor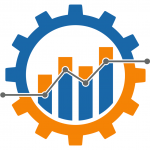 Learn Fast
Continuous Improvement in Food Manufacturing. TPM methodology implementation, change of behaviour and culture. Engaging all employees to use effective problem solving tools to make permanent and significant reduction in plant losses. Effectively and efficiently employing machinery, materials, methods and manpower through the use of Lean Six Sigma tools.
Related Courses
August 30, 2020 /
Learn Fast
August 30, 2020 /
No Comments
Learn Fast