137 (Registered)
(2 Reviews)
Chapter 9 of TPM Instructor Course.
Companies progress by developing their employees' capabilities and maximizing their ability to work effectively. The object of a TPM program is to build a corporate organization and culture that continuously evolves in response to changes in the economic environment, technical innovations, the introduction of more advanced equipment, and the development of more up-to-date management practices – and the first essential requirement for this is to have people who are thoroughly conversant with their equipment and competent at their jobs.
This chapter will explain how put an effective training and development system in place, identify the gap between the knowledge and skills, prepare the training materials, systems and facilities required to close that gap.
Next chapter – TPM In Administrative And Support Departments




Course Content
Total learning:

14 lessons
Time:

10 weeks
The Need for Training and Development

The Need for Training and Development

The Basic Philosophy Behind Training and Development

The Abilities Most Needed in Operators

The Abilities Most Needed in Maintenance Staff

A 6-Step Training and Development Program

Step 1: Decide on Strategic Thrusts Based on Evaluation of Current Training and Development

Step 2: Set up Training and Development Systems for Improving Operating and Maintenance Skills

Step 3: Upgrade Operating and Maintenance Skills

Step 4: Establish Systems to Further Develop and Enhance Abilities

Step 5: Create an Environment that Encourages Self-Development

Step 6: Evaluate Programme So Far, and Decide on Future Direction

Autonomous Maintenance Practitioner Test Curriculum

Important considerations regarding training

Conducting In-House Skills Training

Curriculum Development Method Based on Ability Structure
About the Instructor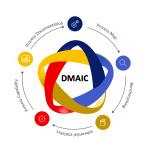 Ricardo Rodriguez
Course design is excellent and a very detailed. It give individuals very detail insight. I have not came across such detail course on TPM.