272 (Registered)

(4 Reviews)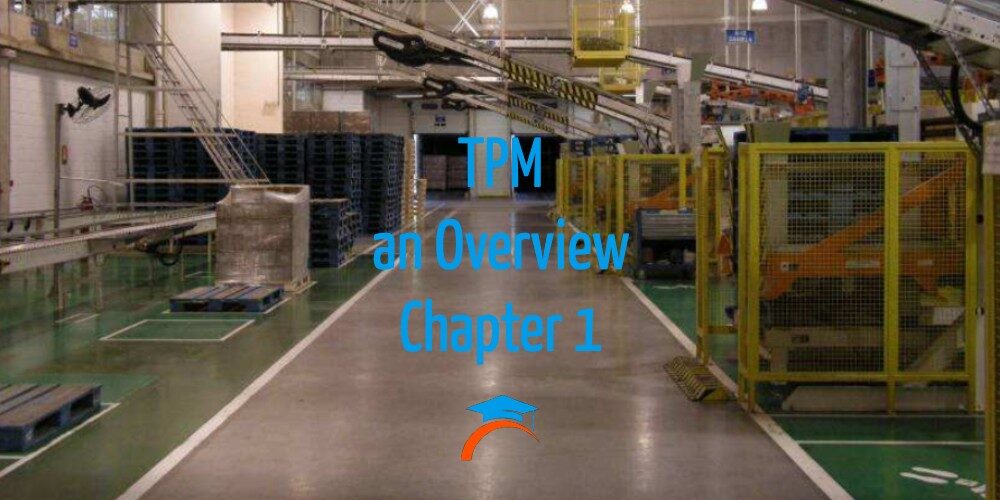 Chapter 1 of TPM Instructor Course.
The abbreviation TPM stands for "Total Productive Maintenance", where the word total implies total participation – in other words, everyone in the company, from senior management to front-line operators, playing an active role in productive maintenance.
This chapter is an introduction to TPM. It reviews the history of TPM, features, and benefits. You will also learn about the TPM structure, 8 pillars, and 12 step development program.
Next chapter – Losses, Costs, And Efficiency
Course Content
Total learning:

26 lessons

/ 1 quiz
Time:

10 weeks
Introduction to TPM

0/4

The Relationship between Production Inputs and Outputs

How the Production Losses are Structured

Background to TPM

0/1

Features of TPM

0/3

The 8 Pillars of TPM

0/10

Administration and Support

Safety, Health and Environment

Example of a System For Maximizing Production Effectiveness

TPM, JIT and TQM Compared

0/2

Increasing Production Efficiency and the "3 Ts"

A Comparison of the Features of TPS, TQM and TPM

The 12-Step TPM Development Program

0/1

The 12-Step TPM Development Program

The Spread of TPM, and its Benefits

0/5

TPM in All Types of Industry

The Aims of TPM in Different Industries and Production Regimes

The TPM Awards and TPM Levels 1, 2 and 3

Quiz

0/1

Quiz

5 questions

05 min

Final
Instructor
Andre Rizzatto de Gouveia

TPM

Direto ao ponto, conteúdo enxuto e com boa abrangência ao tema.

nikhilkondbattulwar

Excellent programme

Good Learnig for beginners Lots of learning

Gustavo Diniz

Material rico

Material muito rico e didático para o curso!! Parabéns

Arun G

Excellent program for TPM begineers

Quite a comprehensive coverage, easy to understand explanations along with supporting videos. History of the concepts, 3Ts comparison are top notch.